Join our FOSINA wavelength
to work for a high-tech startup that design and commercialize breakthrough solutions to address various industries challenges.
Bring your stone to the building and start the recruitment process by watching the open positions, submit a spontaneous application or apply for an internship at FOSINA!​
We're building a diverse team with complementary skills and encourage you to apply, even if you don't tick every box on the job post. At FOSINA we are working on multi-disciplines such as software, electronics, optics, data processing and machine learning so if you are interested, send us at contact@fosina.fr your resume and motivation letter to share the reasons of your excitement!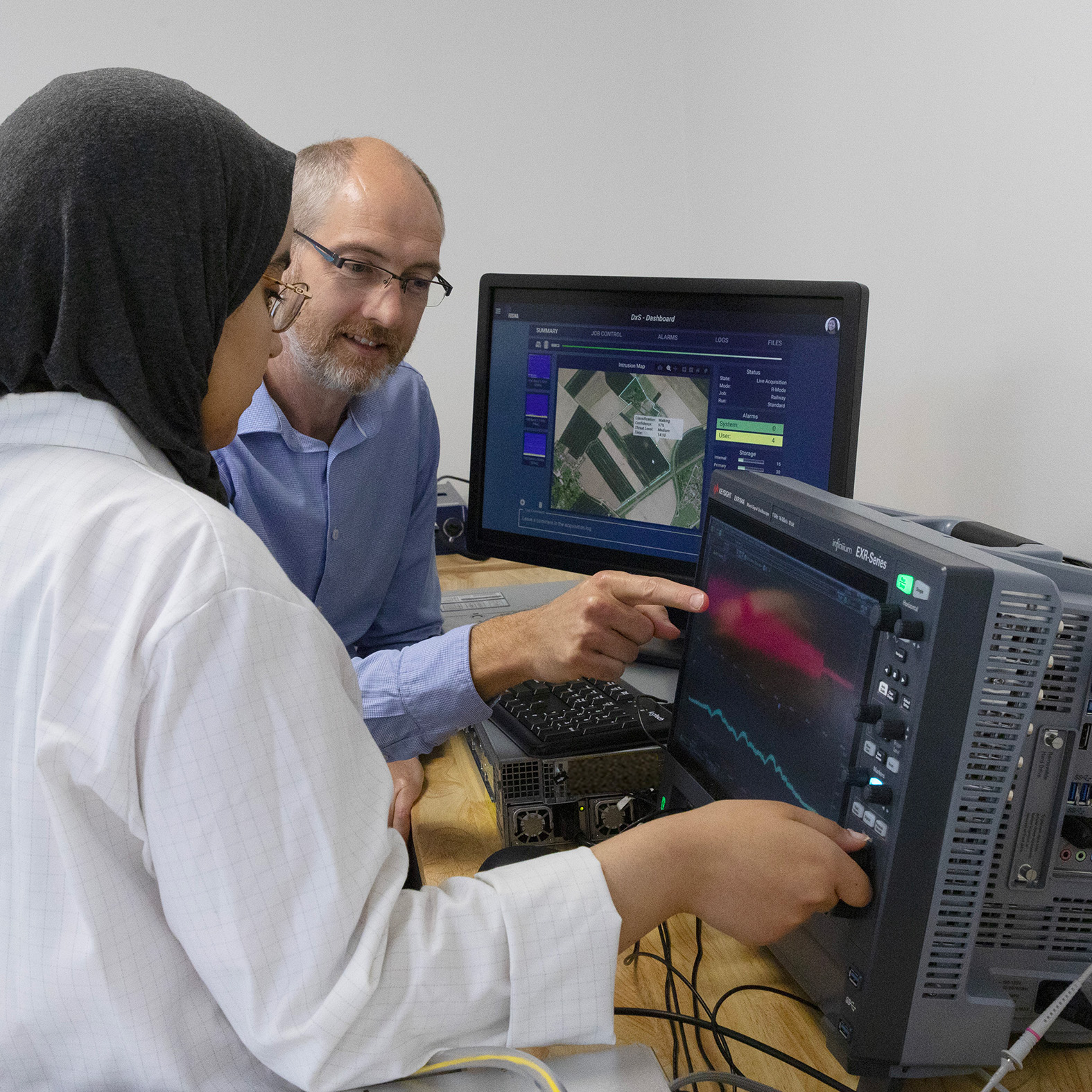 YOUR RESPONSIBILITIES​

• As a Signal Processing & Machine Learning Engineer at​ FOSINA, you will be part of a cross-functional team​ comprised of opto-electronics, firmware, software and​ electrical engineers.​
• You will design, code, test, integrate and maintain the signal​ and image processing algorithms for various distributed fiber​ optic sensors.​
• You will work on the core, fundamental features at FOSINA,​ such as monitoring third party intrusion or leak detection​ information and other physical information from noisy​ environment data based on machine learning to detect,​ classify and display automatically the events.​
• You will keep an eye towards the customer experience,​ ensuring that all algorithms that are created work across our​ diverse user population.​
• You will also be responsible for the maintenance of legacy​ toolsets.​
• You will be setting up and designing experiments to gather​ necessary data for development or to test algorithms.​
• You will provide comprehensive explanation of algorithm to​ transfer to Software team and support them for debugging​ and validation to ensure code and results are production​ ready.
YOUR PROFILE​

• 3-5 years of work experience in a similar position, preferably​ in the engineering and contracting industry.​
• Expertise in Matlab, Python and C/C++​
• DSP experience with demonstrated performance creating​ new algorithms from ideation through implementation.​
• Applicants shall have experience working with big data sets,​ and experience implementing signal processing or complex​ algorithms in software or embedded systems. Candidate​ should be able to demonstrate an effective background in​
software design and engineering. Experience with real time​ software and multi-threaded processing is recommended.​
• Experience with AI / Machine Learning.​
• You like challenges and working for fast growing startup.​
• Innovative and knowledgeable and be able to adapt to​
changing requirements while still producing quality​ algorithms with tight deadlines.​
• Experience with optics is a plus.​
• The ideal candidate is self-driven, has effective​ communication skills and is comfortable tasking and working​ with fellow engineers to create complete end-to-end​ systems. Occasional travels to support field exercises may be​ required.