Distributed Fiber Optic Sensing used to monitor the health of civil engineering structures in real-time over their entire lifetime
Fiber Optic Sensing can monitor temperature, strain and vibration to provide accurate and complete information about actual infrastructure changes in real-time such as fatigue, cracks, leaks
Fosina uses a technique whereby one sensor/fibre can collect temperature, strain and vibration data that is spatially distributed over many thousands of individual measurement points. In conventional sensing, an individual sensor such as a profilometer is needed for each point of interest. The following advantages of distributed sensing over conventional sensing are clearly apparent in applications where strain/temperature and vibration profiles are required over long distances or large areas:
It is cost effective
Many measurement points are addressed simultaneously
Allows the whole area of interest to be viewed at one time
A single processor performs the data acquisition
Installation and maintenance are simplified compared to electrical sensors with complex wiring
No intervention is required.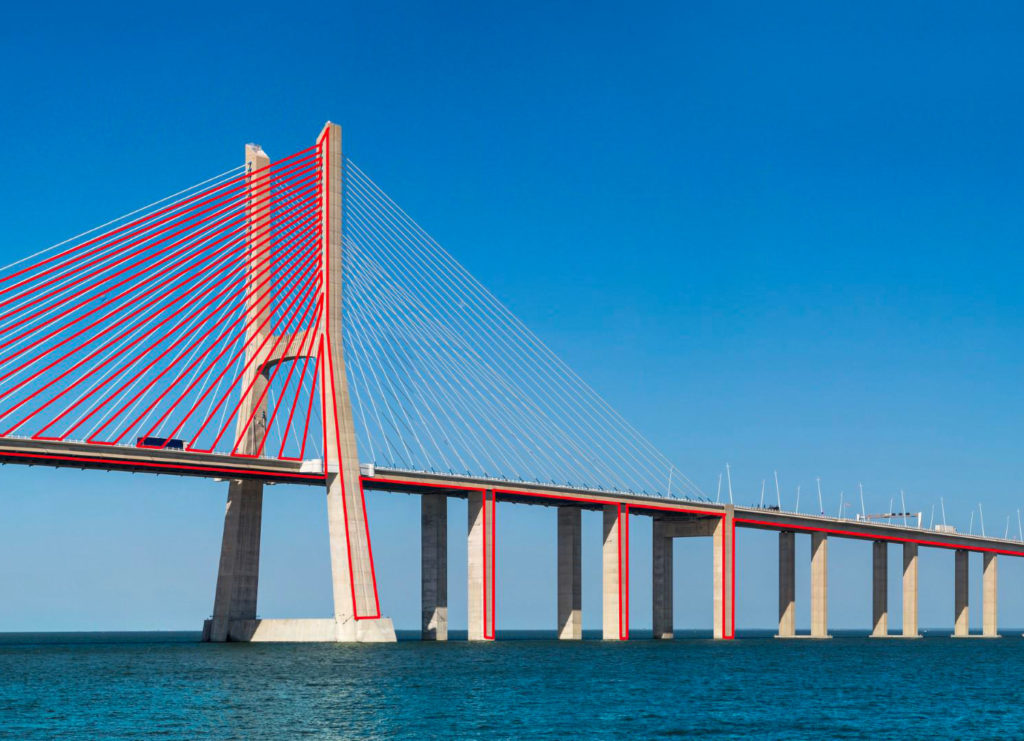 Discover all the applications