From our passion, innovation is born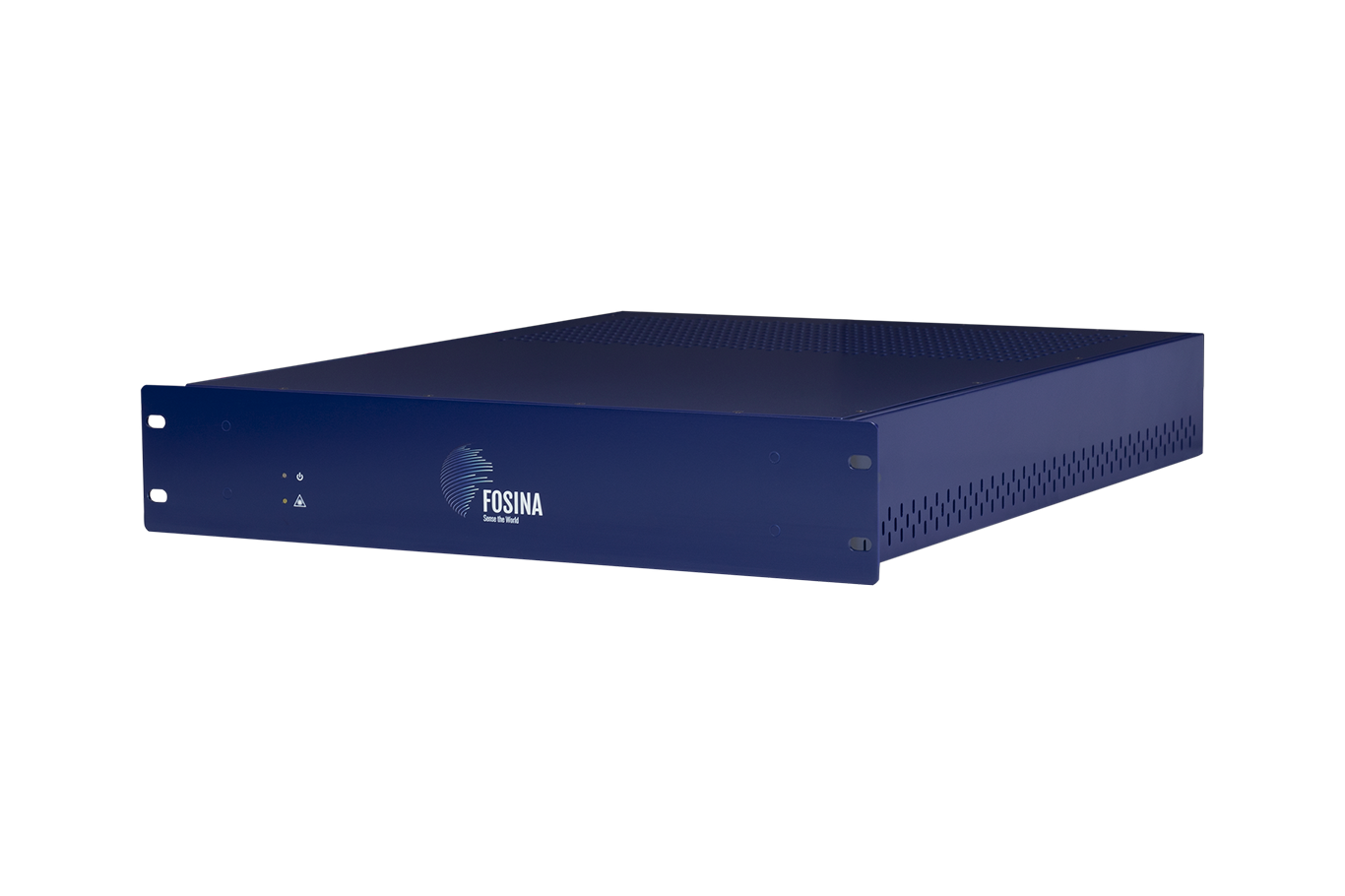 Fosina introduces the DxS solution, a modular distributed fiber optic sensing technology that can combine in a single interrogator:
Distributed Acoustic Sensing (DAS)
Distributed Strain Sensing (DSS)
Distributed Temperature Sensing (DTS),
Distributed Thermal Gradient Sensing (DTGS)
It offers the flexibility to combine the best of DAS, DSS, DTS and DTGS with unequalled performances in the market.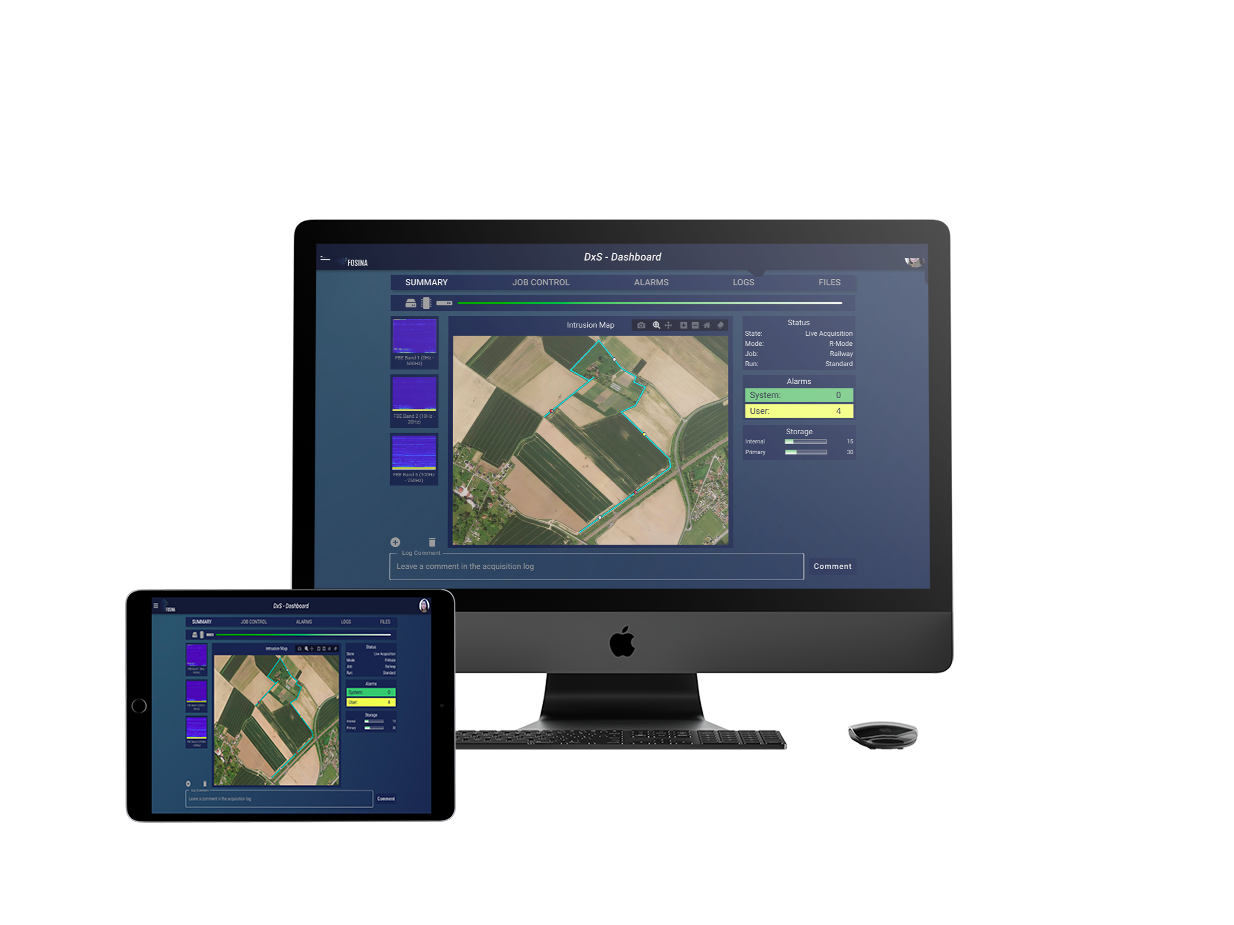 FOSINA used decades of experience in fiber sensing software development to release a complete web-based user interface that can setup, control, and visualize remotely and in real-time any data acquired across the globe.
The FOWIM technology from Fosina is the state-of-the-art WIM (Weight-In-Motion) system globally where the transducer is only sensing with optical fiber (completely passive with no electronics) and allow to collect and process axle weight from overloaded truck in real time with no impact on traffic flow. The system has been designed in such a way that can be upgraded over time if additional features such as tyre pressure is required.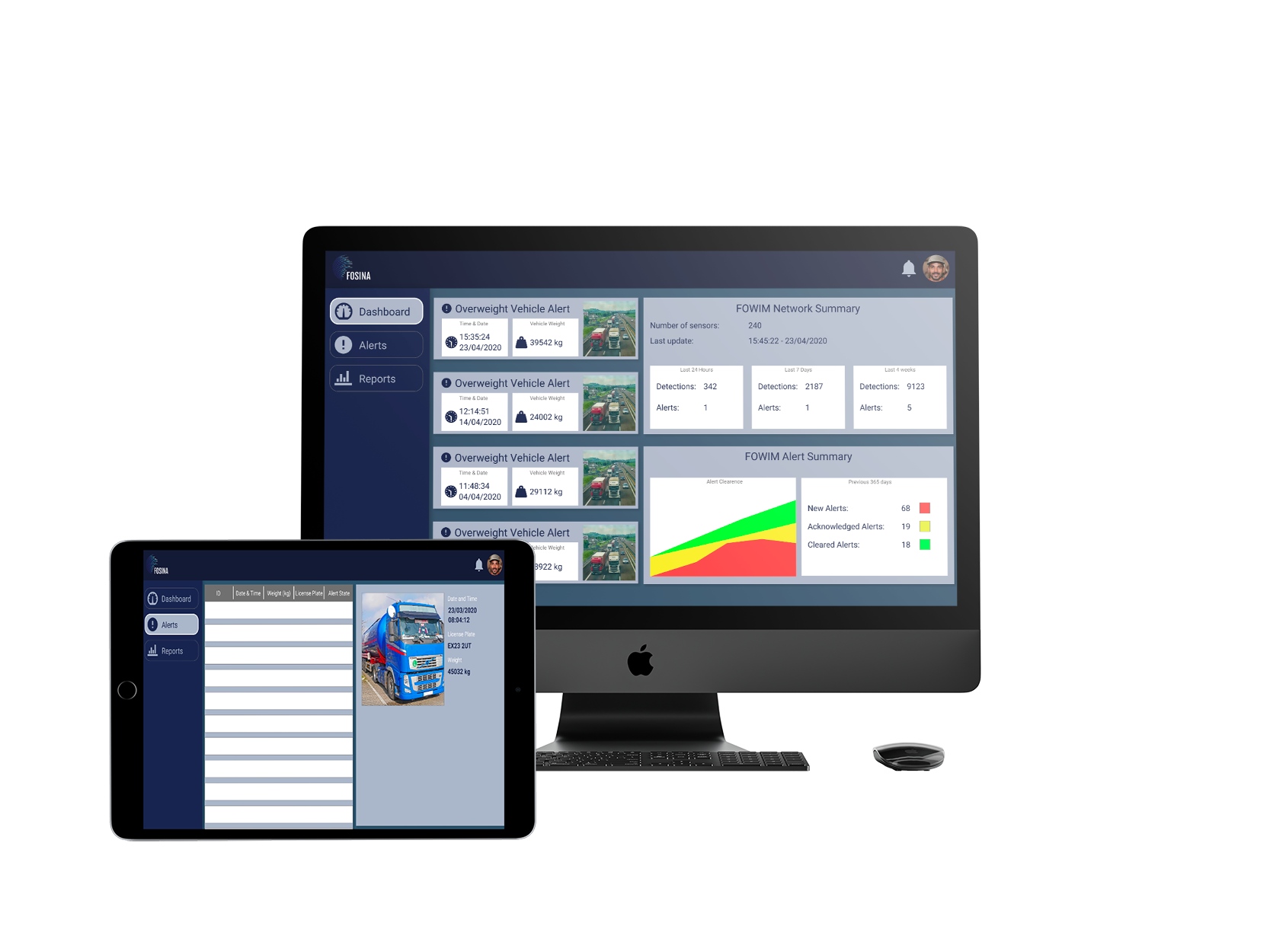 Individual FOWIM sensors can be deployed in a distributed network to monitor roads and detect the weight and details of vehicles passing by. Information about those vehicles, including a detection of overweight vehicles, will be centrally monitored in a secure office via a web-based application.​
This web-based user interface provides full remote access including, system setup and diagnostics, data visualization and processing, and alert notification.